Adam took Kernel Panic to Edinburgh where it pretty much sold out (to the extent that the naughty venue owners sold seats with a view so restricted, it wasn't actually a view, much to Adam's great dismay, frustration and personal distress). An act wishing to perform at The Fringe have their venue allocated to them without choice and it would seem, with scant consideration to the format in which it will be presented.
Southerners have a chance to see this show at
The Union Chapel
in September and he's also taking it to
Belfast
in one of the Irish parts of the country, then to
Brighton
in October. Adam is keen that anyone attending should read this
notice
on his blog.
He's still taking BUG all around the country and over the last few months has reprised his Ninja Tunes, Warp Records and Fat Boy Slim specials. He's even done a couple of
seminars
which were so well received, I did a little green pop of envy. He made a
live jingle
jongle, for goodness sake.
While Adam was in Edinburgh, he did a couple of lovely podcasts.
Here's
James Walker
's interview.
then
Peacock and Gamble
did one too. Click on 8th August link
here
.
Simon Pegg cranked up the Ant-Man
rumour mill
for a bit of a laugh.
The Film4 Summer Screen series included The Great Teen Debate in it's
Behind the Screen
talks. Joe Cornish sat on the panel to discuss favourite moments.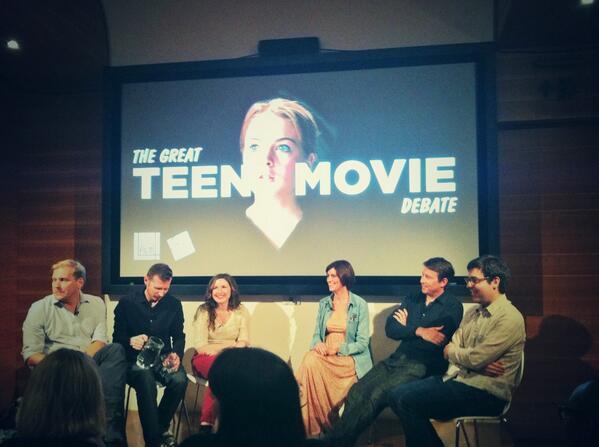 Joe also attended the Shuffle Film Festival, introducing two screenings of Attack the Block and giving a short
Q and A
. Watch Danny Boyle talking about the festival below and read more about the festival
here
.
If you're really interested, the
event list
I try to keep can be scrolled back into the past, so you can see what you've missed.
You may chose to believe this is totally unrelated, but Steven Price's score for Edgar Wright & Simon Pegg's "The World's End" is available in tangible form. Edgar blogged details
here
. He also composed the music for Joe's "Attack the Block".
Me Books
continue to pump away at Adam's vocal chords. I believe The Brave Beast is a new addition.